Man Pretends to be a Cop for Cheap Donuts…Only in Florida!
A Florida man who thought cops got a discount on doughnuts is accused of using a stolen badge and real gun to try to get cheaper snacks.
Police said the suspect went to the drive-thru at Dunkin' Donuts in Trinity, Fla., last week and identified himself as a law enforcement officer and asked for a doughnut discount, WTSP News reported.
When he was refused a discount, the man allegedly held up a gun — still in its holster — and told staff "See, I'm a cop."
When he returned to the store the following day, a manager wrote down his licence plate number, the TV station reported.
Police say they set up surveillance at the shop and arrested Charles "Chuck" Barry, 48, and found a sheriff's badge from New Jersey in his wallet and a .38- calibre revolver in his front pocket.
Barry was charged with impersonating a law enforcement officer and improper exhibition of a firearm or dangerous weapon.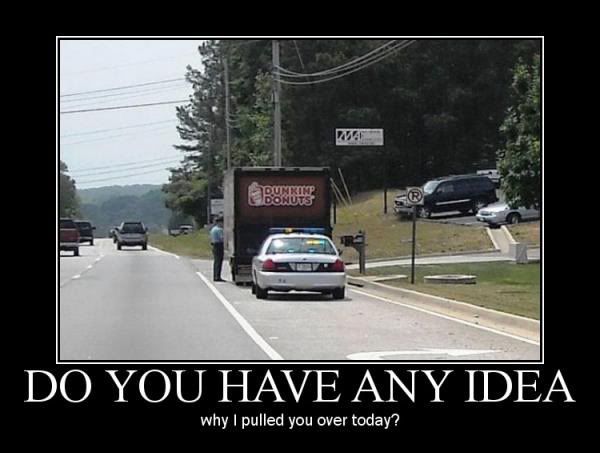 Source: Calgary Sun